MCAA Iowa State Student Chapter Graduate Continues to Strengthen Her Career
Paige Taylor, a 2018 Construction Engineering graduate from Iowa State University, is building her career as a project manager at MMC Contractors, an MCA of Iowa, Inc. member. She initially connected with MMC at a career fair hosted by her MCAA Student Chapter in 2017.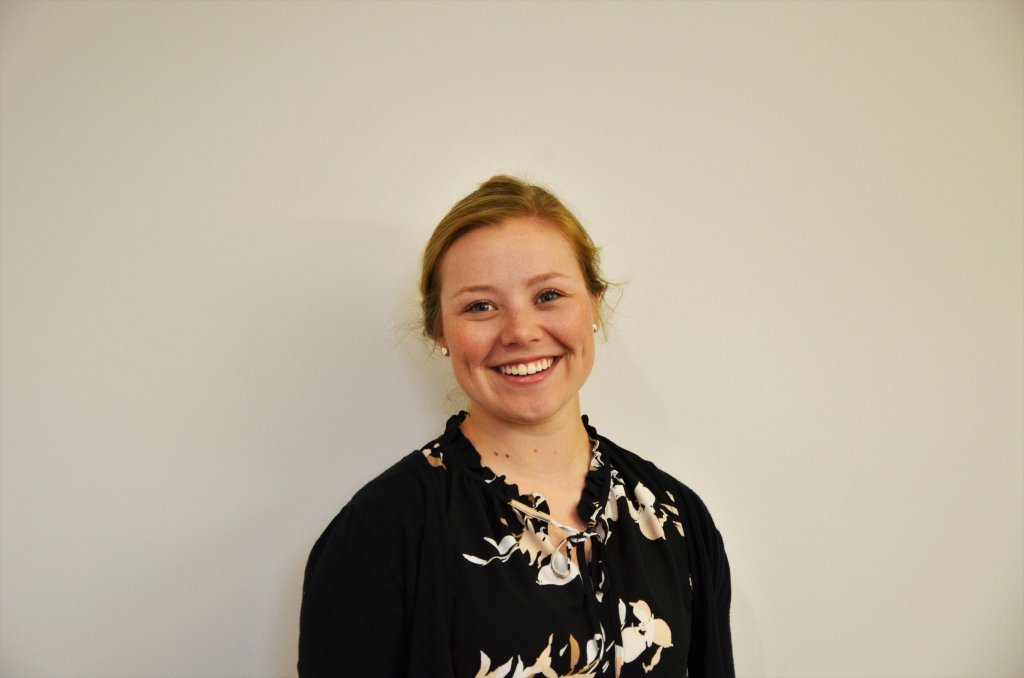 "Over the summer, I interned with the company in Des Moines and learned the service side of the business," she says. "I returned to ISU for my senior year, then after graduation, I joined the construction department full-time."
As a part of the construction team in Des Moines, Paige has worn many hats, facing a different challenge every week. Her responsibilities have included:
Estimating
Writing RFP responses
HVAC design
Developing jobs through pre-construction
Aiding in company software transitions
Managing projects on her own
"Overall, it has been a blast to get to be a contributor to the growth of the company in the Des Moines market," she explains.
In June, Paige will be relocating to Nashville, Tennessee to pursue a new opportunity in her career with MMC Contractors.
MCAA and WiMI Involvement
"In an industry that is all about relationships, MCAA and the Iowa State University student chapter gave me opportunities to start building them even before my first day full-time on the job."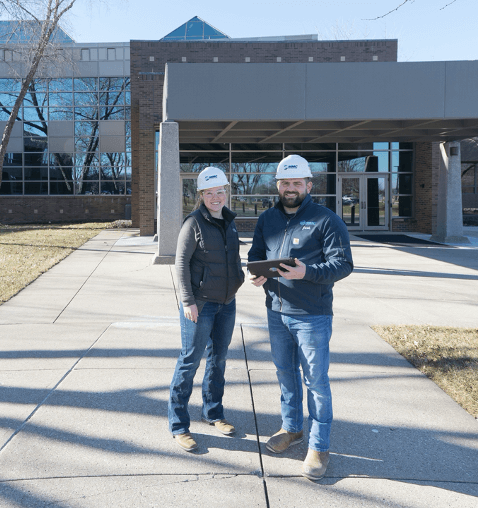 Paige served as the event coordinator for the chapter, organizing job site tours and helping coordinate their industry networking event hosted each semester. She attended the 2018 MCAA Annual Convention, where she was part of the Women in the Mechanical Industry (WiMI) kickoff event.
She is still actively involved at Iowa State, where she serves as an industry mentor for the construction engineering learning community, working with a group of four to five new students each semester. Paige has also hosted job tours for the Iowa State Student Chapter members and attends the chapter's "Industry Social" every year.
Paige had the opportunity to attend the 2019 Women in the Mechanical Industry Conference in Chicago. She joined the WiMI Mentor Program in January 2020. She says of the experience, "I was paired with an accomplished mentor who acts as a sounding board and provides advice backed by knowledge from her time in the industry. A great resource from WiMI!"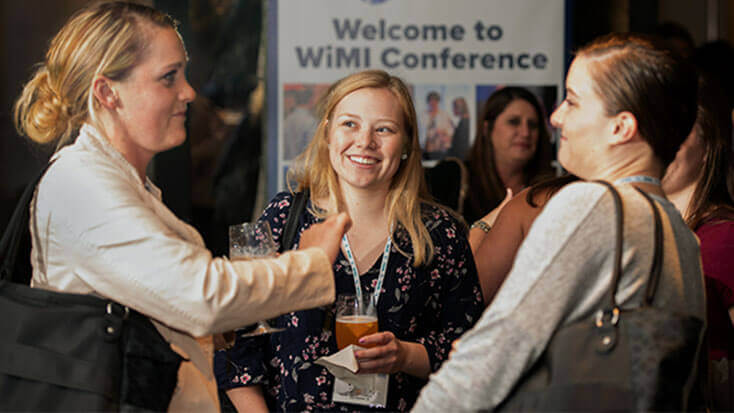 As she continues her career in mechanical contracting, Paige offers advice to current students. "Network as much as you study. Do not be afraid to ask for what you want in your career and reach a little. Interviews are a two-way street, it's a chance for you to get to know the company and people who drive its success."
Please contact Harlee Mooney if you have questions about any of our student activities or the new 2020 internship grants funded by the John R. Gentille Foundation.