MCAA GreatFutures Forum A Huge Win-Win!
MCAA's 2018 GreatFutures Forum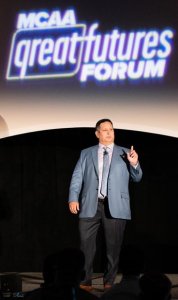 (GFF) was held just blocks from "the happiest place on earth". As it turned out, Anneheim, CA became a pretty happy place for quite a few MCAA members and MCAA student chapter members, as well! A definite win-win!
In a program that accentuated networking and developing relationships, MCAA kicked things off Thursday evening with a welcome from MCAA President Michael Brandt who urged the students to enjoy and fully participate in the program and all offerings ahead.
Next was an outstanding presentation by Alex Banayan,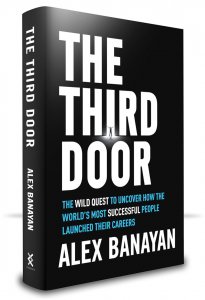 author of The Third Door.  Banayan has met and interviewed most of the world's top 100 who's who celebrities and power brokers in his 20-something years on this planet! Talk about a network!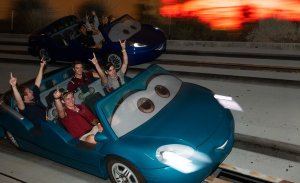 Then, speaking of the happiest place on earth, MCAA took the students to Disneyland, providing them an unparalleled opportunity to network and get to know each other on a fun level. And, boy, did they ever!
Friday morning began with the
2nd annual bigger, better MCAA Job Fair featuring a great mix of contractors and manufacturer-suppliers reaching out to excited students looking for both internships and full-time employment. The Fair which began at 8:30 AM was still going strong when it wrapped up at 11:30 AM.
Also on Friday morning, MCAA held the inaugural meeting of its brand-new Student Chapter Presidents Advisory Council. This council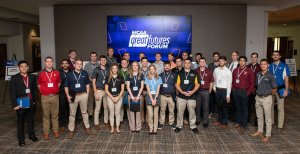 was created to advise MCAA's Career Development Committee (CDC) on student issues and concerns. The CDC wants the advisory council to provide direct student representation and input. It will meet in conjunction with MCAA's annual GreatFutures Forum and convention, and possibly with other MCAA-sponsored venues. The goal is to have students become more exposed to and involved with MCAA opportunities in the mechanical contracting industry.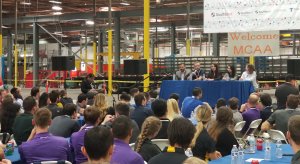 Students then visited nearby Southland Industries. Besides an hour-long tour of this new mega-facility, Southland provided barbecue and students were afforded a chance to listen to and question a panel of young people recently hired by MCAA members. Some students even said they enjoyed the tour more than the Disney trip…now, that was a good tour!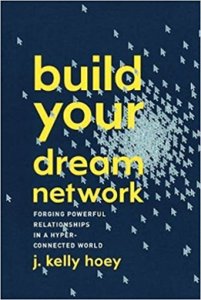 Then it was back to the Marriott for dinner and yet another amazing speaker, J. Kelly Hoey, author of Build Your Dream Network. Hoey revealed creative and surprisingly simple ways students could harness the power of their networks to accomplish their ambitions.
Saturday morning, Scott Hinton and Jeff Miller of Harrell-Fish, Inc., Bloomington, IN (donor of this year's project) took students through the details of the MCAA National Student Chapter Competition. The 2018-2019 project is a proposal to be the prime contractor on the mechanical portion of the addition and renovation project of Indiana University's Memorial Football Stadium. The top four scoring schools on this project will be invited to present and defend their proposals at the 2019 MCAA annual convention in Phoenix.
Closing out the 2018 GreatFutures Forum,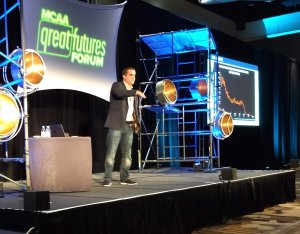 James Benham, of JB Knowledge, Bryan, TX , mesmerized the attendees with his insights on technology that is currently impacting industry…and technologies yet to come! Benham shared his thoughts on how this would impact the attendees directly and how coming technologies may dramatically shape their future world of work.
Jon Finch of Milwaukee Tool who is the current Chair of MCAA's Career Development Committee said, "I am so pleased with the outcome of this year's GreatFutures Forum…now we start planning for next year!"
For more information about MCAA's Career Development efforts or the GreatFutures Forum, contact Harlee Gallo, MCAA's Director of Career Development.